Vinyl Chain Link Fence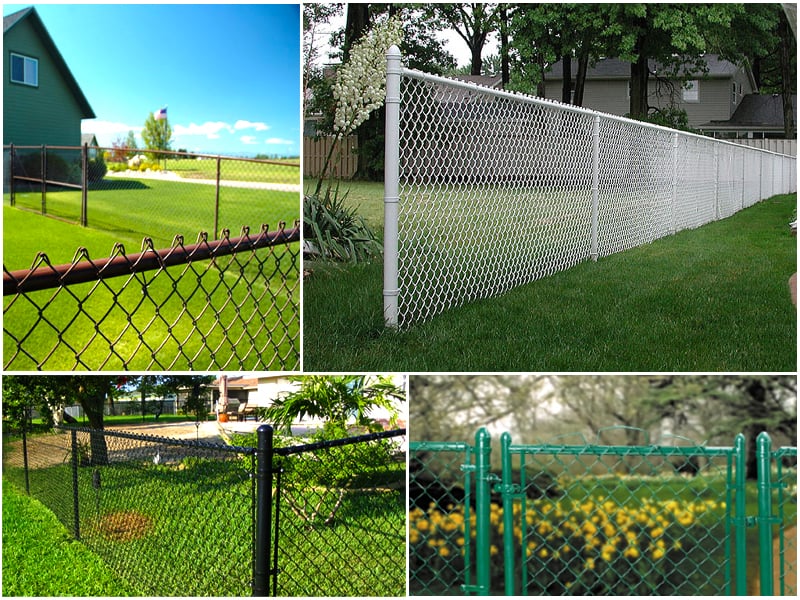 Chain link fence popularity stems partially from chain link's moderately inexpensive cost. This specific fence material is exceptionally adaptable and the simplicity of establishment is a solid choice in a multitude of applications. Common color options for vinyl coated chain link fence are green, white, black and brown chain link fence.
Because of their variety, these solutions offer flexibility when aethetics are important.
Black Chain Link Fence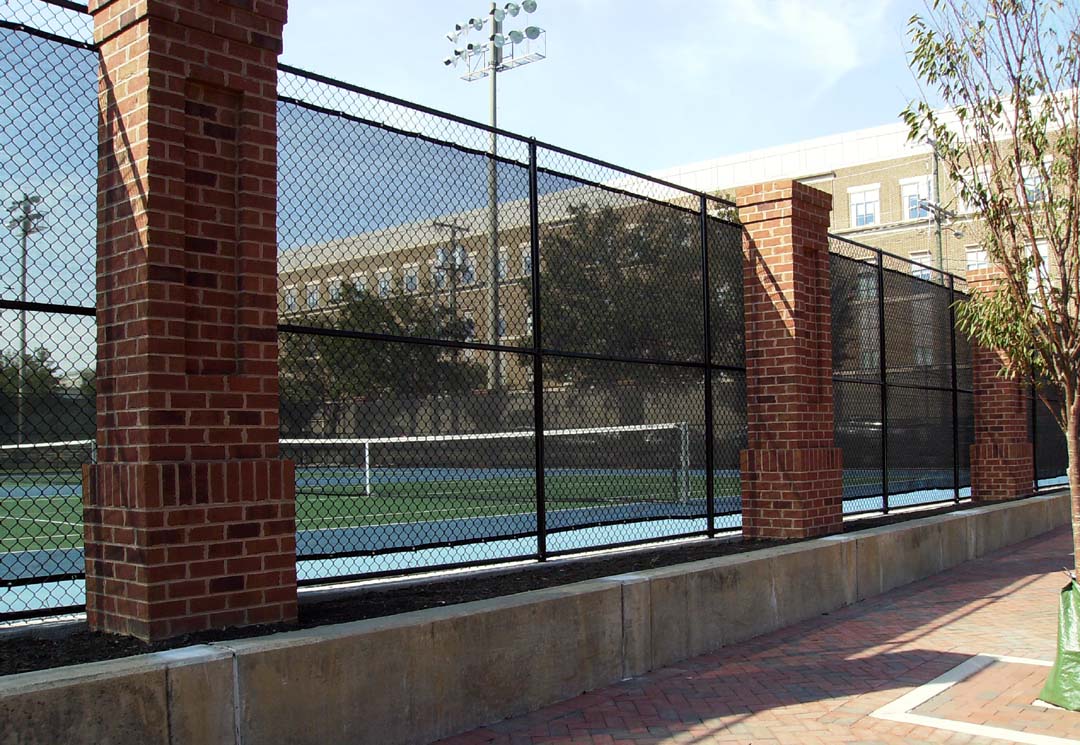 Black chain link fence has a softer appeal and easily blends into residential and commercial environments. Different mesh sizes and wire gauges are available. When installed among shrubs or along the border of wooded areas, it's possible for a chain-link fence to be nearly invisible, especially if outfitted with fabrics or lattice panels.
Green Chain Link Fence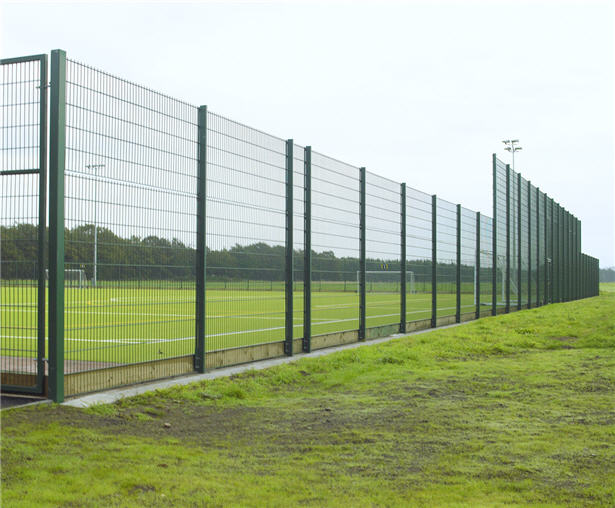 Green color PVC chain link fence is most often used at playgrounds, sports parks and other recreational facilities that require less formal security. Aethetically, the color green is reminicient of the spring season. Green shades evokes thoughts of nature and symbolizes growth.
Chain link fencing is considered "green," since any scrap metal dealer will be happy to take the one you're disguareceive one you're discarding.
White Chain Link Fence
White chain link vinyl is viewed as clinical, clean and sterile. It also evokes the feeling of organization and efficiency. White has also become representative of purity, fairness and impartiality. White is a color of protection and encouragement. Although not the most popular type of vinyl chain link, it does stand out from the crowd and it's uniqueness is very pleasing.
Brown Chain Link Fence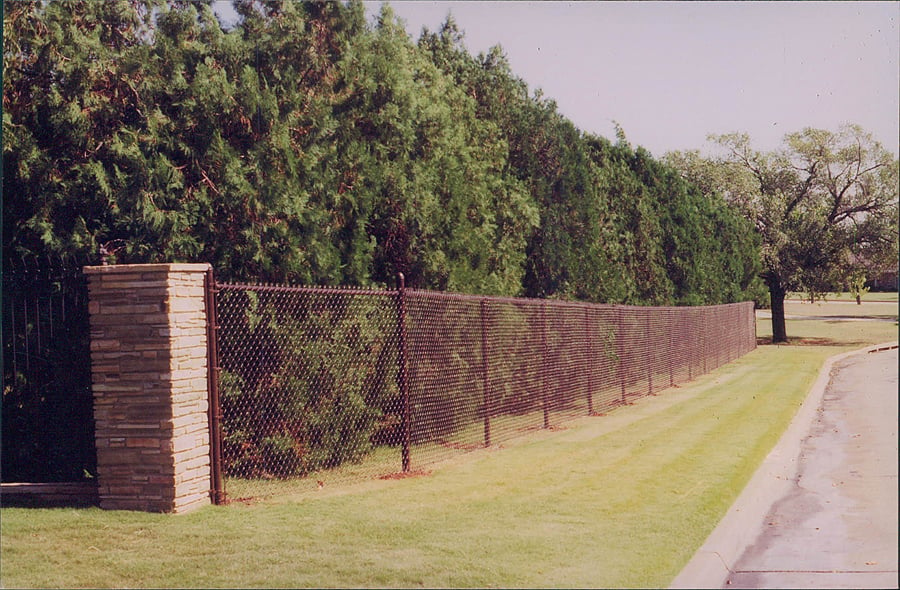 Brown represents the earth and compliments accompanying colors look richer and brighter. It conveys the feeling of warmth and needs less maintinance that other colors of vinyl chain link fence. Brown is considered to be a dressed down cousin to black vinyl chain link, and suits a more humble aethetic. It is also popular in the practice of Feng Shui.
Vinyl chain link fence normally conveys a 10 to 15 year guarantee against rust and consumption. The fence is upkeep free, does not oblige painting, and meets SATM detail 392 and elected particular R.r.f.-191. Dark vinyl chain link generally conveys a ten to fifteeen year producer guarantee against chipping ringing and blurring. Furthermore, its essentially upkeep free.