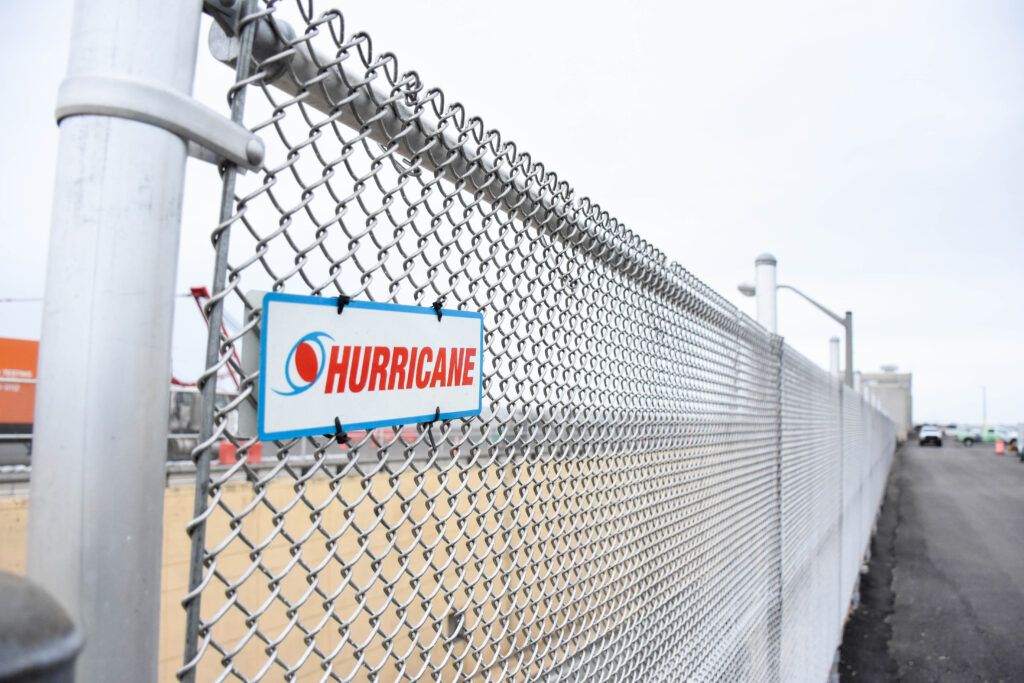 For business owners, choosing the best commercial fence solution can be a daunting task. There is an abundant array of options available on the fence market. These options are comprised of three major types of perimeter structures: chain link, wood, and ornamental fence solutions. Picking out the best style of fence for you and your business hinges on two deciding factors: the sort of business you own and its location. Each type weighs in with its own fence material benefits.
Ornamental Fence: For the business owner who runs their operation in areas where fence appearance must be considered, such as in historic Richmond, the use of a sturdy ornamental iron fence would be ideal. Attractive security is the predominate objective for many business installations.
These fence can be comprised of three primary types of ornamental fencing:

Welded Steel Fence: Black (non-galvanized) steel components are welded together to form a section that is them primed and painted. During installation, the sections are welded directly to the posts at the jobsite. Depending on climate, welded systems can begin to show rust with the first year after being installed and must be wire brushed and repainted periodically. If welded steel panels are added it is highly recommended to add a polyester powder coated finish of the galvanized steel.
Assembled Component Fencing: Galvanized steel fence components (using a minimum G-60 zinc coating) are machine punched, and then given a polyester powder-coat finish. After coating, the components are assembled into sections using drive rivets or retaining rods. Assembled sections are attached to posts using brackets so the coating isn't compromised, which minimizes potential red rust problems.
Aluminum Ornamental Fencing: Manufactured similarly to steel assembled components, these special aluminum-alloy fences are powder coated, and then joined into sections using screws or pop rivets. These sections attach through brackets or holes punched in the posts. Aluminum ornamental fencing should be considered for harsh coastal environments or when corrosive chemicals are nearby.
Privacy Wood Fence: A business run in a residential area may select the wood or stick built privacy fence for security. Commerce areas that are adjacent to residential zones often use them as well. Wood privacy fences are also great selections for dumpster enclosures.
Great Looking Dumpster Enclosures are possible! These fences and dumpster covers can be built as tall as needed and then either painted, stained or left natural, making them the perfect fence solution for businesses that are looking for a harmonious relationship with neighboring structures. Best of all it won't break the bank.
Though there are wide group of amazing commercial fence options, an accredited and experienced professional fence company should always be able to provide design and budget solutions for your unique project specs.