Dumpster enclosures range tremendously in size. The 3 or 4 sided enclosure will range from 10 ft. wide by 8' ft. deep by 6 ft. tall or 8 ft. wide to 30' w by 12' deep x 6' and include one double swing gate.
Municipalities typically dictate the need for a dumpster enclosure. Extensive coverage and property line limitations must also be considered and approved per local code requirements.
Enclosure materials will vary from wood privacy style dumpsters, to vinyl/PVC and sometimes composite materials.
This doesn't mean that all dumpster enclosures have to the eye sore you are used to seeing at places like your neighborhood convenience store.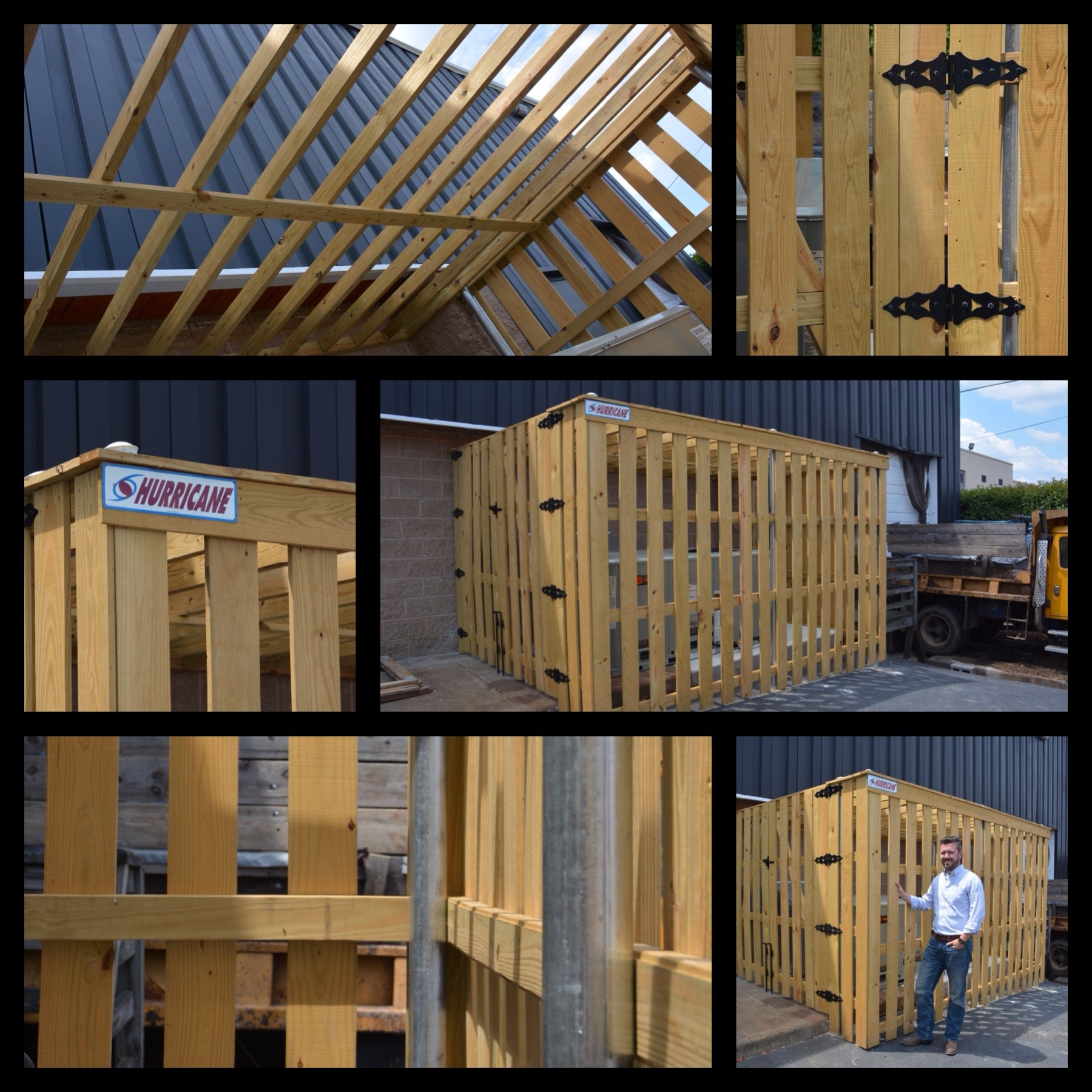 What is Composite Fence Material?
Dumpster enclosure gates will demand steel gate posts sized to appropriately support the gate leaf needed for the opening.
Additionally, the gate frame should also be steel with pickets or panels attached.
This provides the gate with much greater structural, ensures much longer life compared to less sturdy construction applications.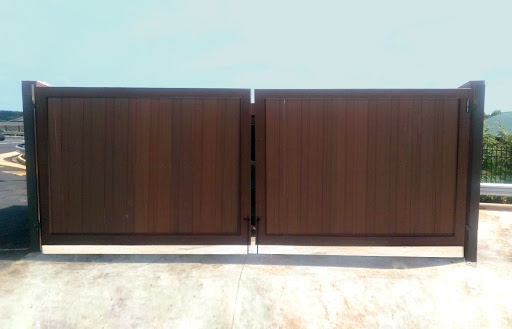 Vinyl and Chain Link Slats
Although initially more expensive, vinyl dumpster enclosures do not require the maintenance that come with the natural aging process of organic materials.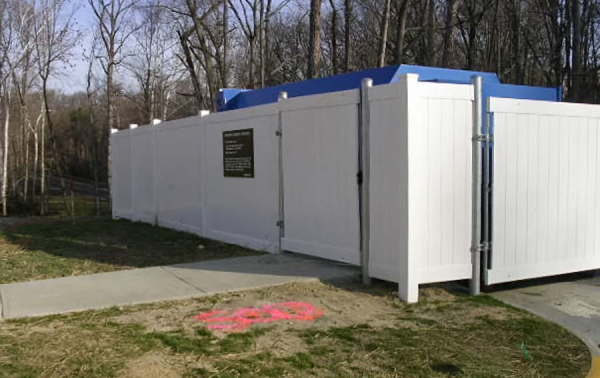 Wood Dumpster Enclosures
These are quite popular due to low cost and ease of service replacement.
Wood is pliable and easier to customize to match your building or ground aesthetic but it does come with some wear and tear due to weathering and consistent usage.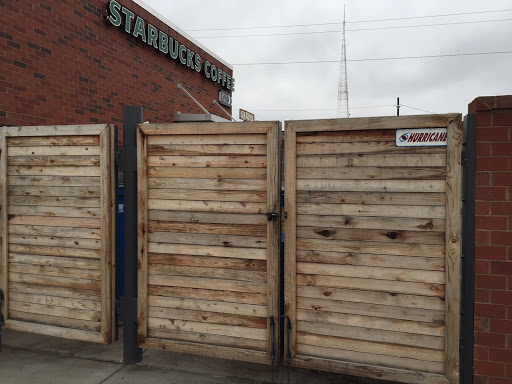 The location and use pattern of the dumpster could very well dictate what would be the better value and best fit for the long term.
Enclosures housed on a concrete dumpster pads that require gates and gate posts should be core drilled for the installation of the gate posts. This helps to eliminate sagging.
Adequate planning will preserve the life of the enclosure, decrease damage claims and increase customer satisfaction for quality construction.
Make sure that the dumpster enclosure can return to to its original position after each collection. This is paramount.
Since the gates will be used thousands of times over many years, the installation must accommodate the dumpster size, the contents and be easily accessible for local refuse collection service.
Hurricane Fence has installed over a thousand dumpster enclosures of every type since 1994. Contact us for a timely quote on your dumpster enclosure project.