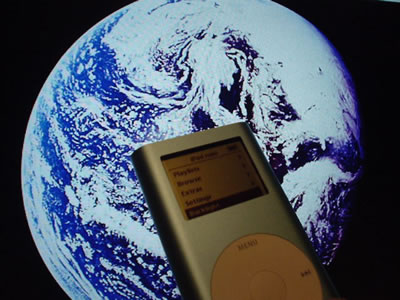 Technology may not be the first thing you think of when talking about current fence materials, but the innovations being designed into fence materials today are pretty cool.
Some of the most technologically advanced materials are going to be in the newest Vinyl fence products. With newly designed steel reinforcements and tongue-in-groove interlocking pickets, this is not the previously typical vinyl fence material. Tongue-in-groove advanced fence can withstand wind speeds up to 60 mph. Wow! That means that if a hurricane hits the area, your fence will stay up! Another interesting new feature in vinyl fencing is a solar guard technology. This protection system infuses color into the materials as they are being created. This means that your fence has color from the inside out and because of this surface wear and tear just exposes more of the fence's underlying color. A standard PVC fence can fade and discolor from damaging UV rays, but our products are guaranteed to stay fade free for life. One of my favorite styles of vinyl fence is ActiveYards Cambium- it is a natural wood colored fence with realistic markings. This fence packs all the beauty off a wood fence, without all the maintenance issues- fading, cracking, warping. Talk about the best of both worlds!
Aluminum fencing has also come a long way. Typically referred to as a "wrought iron" fence, aluminum is actually what you want. Aluminum fence material means no rust, lighter weight, and a fraction of the cost. Aluminum is definitevely the new steel. There are so many alumninum fence styles from which to choose. These fence styles range from a decorative residential style - to - anti terrorism cable reinforced fence. Aluminum fence material can really go any where and do anything. Of late, we see a lot more of these fences being used for federal fence projects and it has always been a favorite fence for backyards. Traditionally this fence was is black, but now you can have your professinally installed fence in black, sand, green, or even purple! It is a versatile, dependable fence, and really maintains a classy look.
Even basic chain link fence has made some technical headway. We are no longer bound to a galvanized chainlink material that rusts over time. Newly created chain-link fence coatings prevent this from happening and to make it visually even better. We can now coat chain link fence metal with vinyl to give it a more finished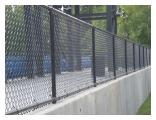 look. Inexpensive backyard fence projects can be done by putting up a vinyl coated chain link fence that really looks good. I prefer in green, because it blends well with trees and grass, but will also keep the dogs in! In commercial fence applications, vinyl adds a more polished look for storage facilities or security purposes.
As you can see, contemporary fence materials are ever evolving. Fence engineers are always coming up with new ways to create fences that serve a purpose as well as being aesthetically pleasing.
Article contributed by Meagan Kenny