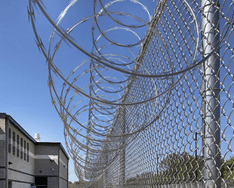 There are many fence solutions to choose from when choosing a fence, but if you're a part of a government building or military base, high security fencing is a must. Wire deterrents are meant to reinforce perimeter security and to slow down or stop an attacker.
Barbed wire, barbed tape, and concertina wire are the three main mechanisms used in wire obstacles. Anti-climb fence spikes are also used at times for the same purpose.
Walls and fences are more difficult to climb if a wire topping is applied, and almost all security fencing solutions include one of the following:
Barbed Wire –
Barbed wire are steel ropes with sharp points or 'barbs. Barbed wire is used in high security settings and the hostile appearance of barbed wire is sometimes enough to keep intruders at bay.
Barbed Tape –
            Barbed Tape – also known as Razor Wire – is different from barbed wire. Razor wiring looks like sharp razor blades built into a thin steel rope. It is sharper than barbed wire and much harder to circumvent than barbed wire.
Concertina Wire –
         Concertina wire – also known as Dannert wire – is large circular coils made out of thin ropes of barbed wire. They are coiled in conjunction with steel pickets or steaks. Concertina wiring is most commonly found along prison walls.
Anti-Climb Fence Spikes –
Security fence spikes are various types of systems constructed with a thick horizontal steel pole completely covered with very long and sharp angled steel spikes. They are designed to increase levels of security against intrusion, terrorism, vandalism,
and to protect high-security buildings. Wire cutters cannot cut though this type of fencing.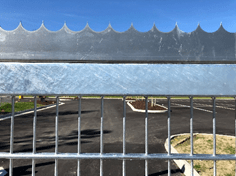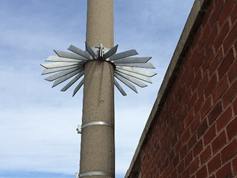 Give us a call for your free estimate at (804)-353-6030.