Fencing in your backyard is a fantastic, long-term solution to ensuring your pets stay safely on your property. There are many fence styles and materials that work well with pets of all sizes, including some styles you may have overlooked originally.
If you are looking to create a safe, fun, and open environment for your four-legged friends, read on to learn more! If you are ready to start your fencing installation process, contact Hurricane Fence Company at 804-353-6030 to get started on your free quote!
Privacy Fencing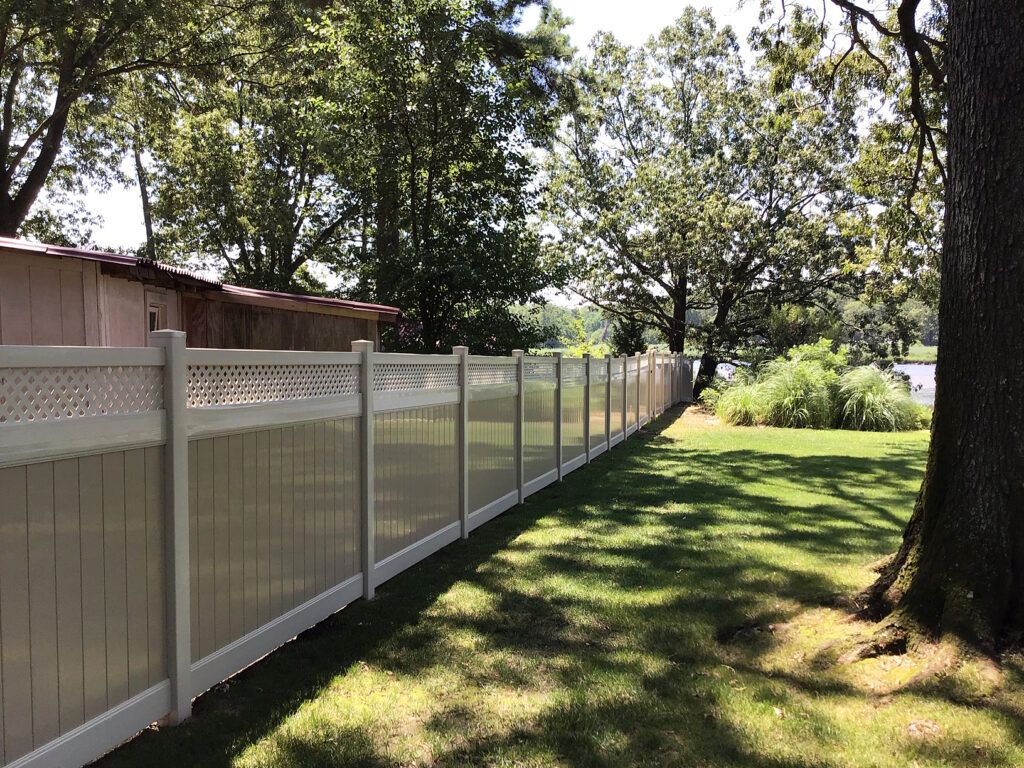 Privacy fencing provides the most obvious option for those with pets. By definition, privacy fencing leaves no gaps between its pickets, meaning there is no room for your furry friend to escape through. It is also made out of many different kinds of materials, so you will have options as far as aesthetics go.
You can get privacy fencing in vinyl, wood, and composite. Vinyl is the overwhelmingly popular option. Brands like ActiveYards create many different variants of their vinyl fencing products. The Dogwood by ActiveYards, in particular, can be found in just about any residential neighborhood these days.
Wood privacy fencing is a fantastic classic option, and gives homes a rustic, lived-in feel. They will require a bit more maintenance than vinyl fencing, and will more than likely need a few coats of stain to reach your desired aesthetics, however, if you are looking for a more traditional style of fence, you can't go wrong with wood.
Lastly, we have composite fencing. Having the benefits of both vinyl and wood styles, composite fencing will not splinter or rot, and requires little to no maintenance over the years, but does come in at a higher price point than both the previous options. With that being said, composite fencing also allows for a beautiful, textured look and feel to your fence that you won't find anywhere else.
Aluminum Ornamental Fencing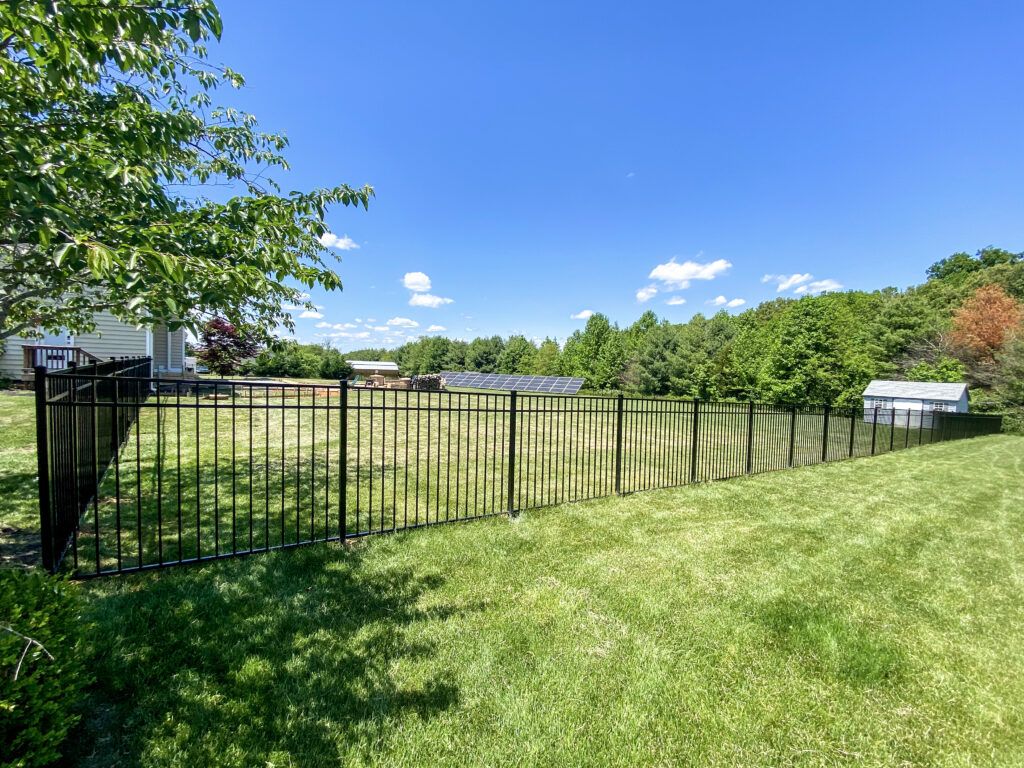 Aluminum fencing is a very popular option in residential areas right now. They are sturdy, durable, low maintenance, and provide great aesthetics. However, their pickets are spaced, and if your pet is on the smaller side, they may be able to fit through the pickets.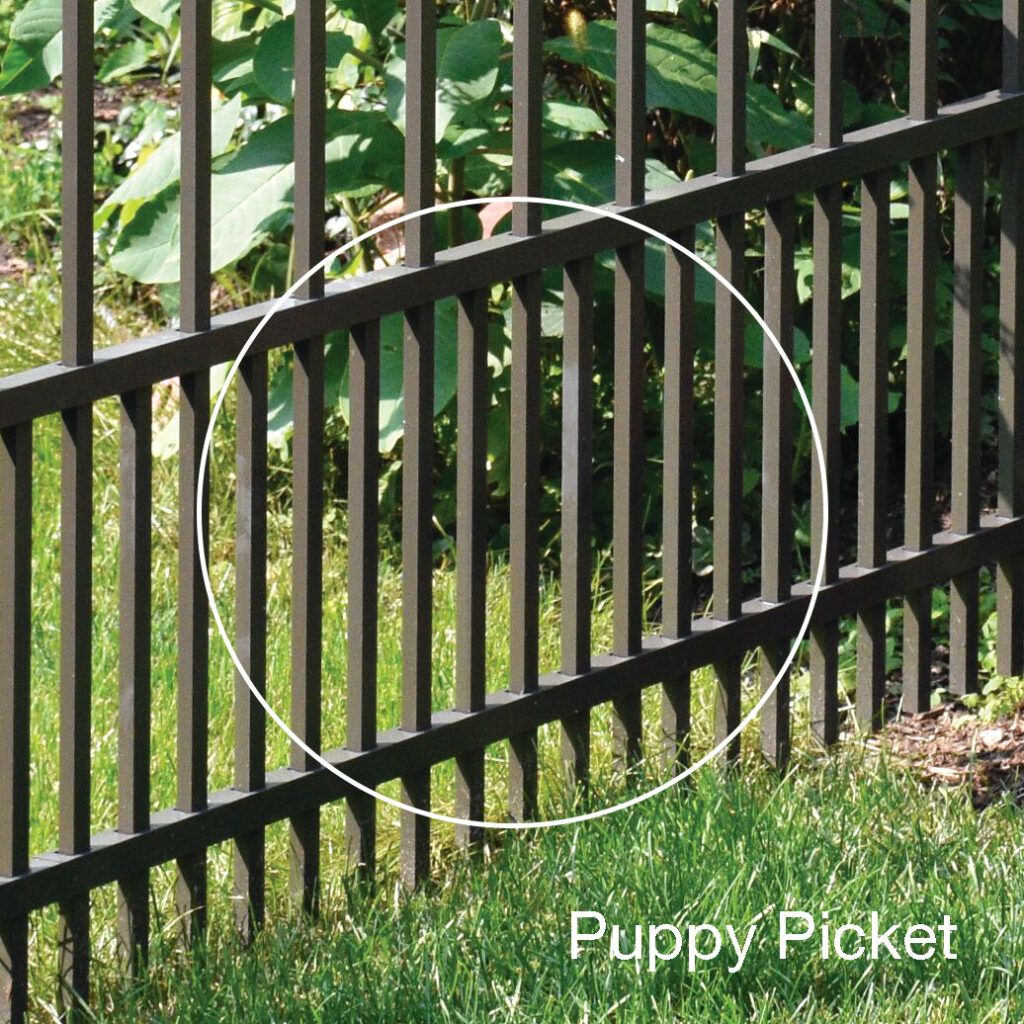 Luckily, there is a pretty easy and cost-effective solution. ActiveYards refers to it as "Puppy Picket," and it consists of attaching a section of half-spaced pickets for the lower 3rd or so of your fence, leaving little room for your pets to wiggle through!
Give Your Pet The Freedom They Deserve
If you are looking to create a fun, open space for them to freely explore and run wild, fencing in your yard may be your best option! No matter what style or material you are looking for, we can help at Hurricane Fence Company. For your free quote, contact us today at 804-353-6030.