Ornamental Steel Fence
Easy to personalize with a range of styles and colors, ornamental steel fences complement nearly any type of architecture from traditional to contemporary and are an aesthetically pleasing security application. We proudly serve Washington, DC, Maryland, and Virginia areas!
Steel pickets in combination with new or existing concrete or brick structures that usually accompany ornamental steel fences can increase the strength and security of the enclosure. In addition to more durable pickets, larger and taller pickets are also used. When furnishing an ornamental steel fence for a data center, bank, or high profile facility, 13 feet high steel built of solid rails and pickets is a common and recommended enclosure to start with.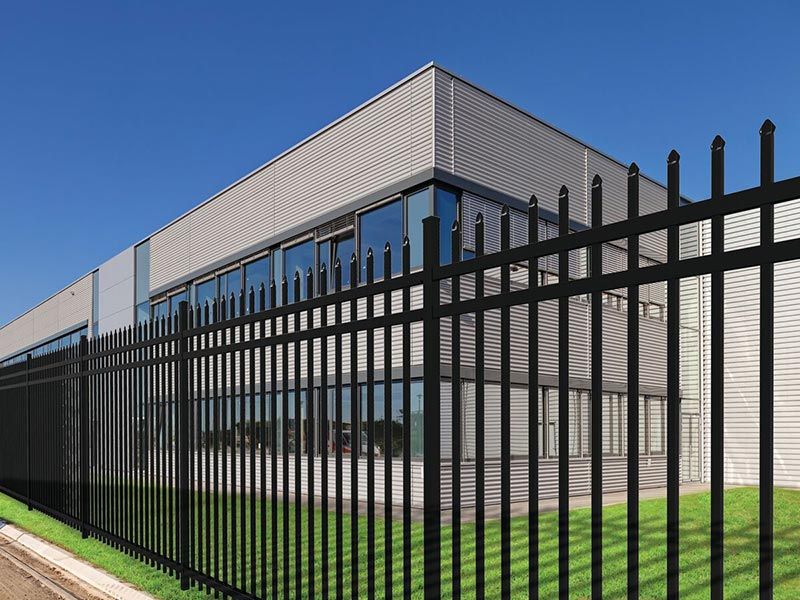 Common Options
There are a plethora of options for ornamental steel fencing. Nearly any combination of fence and security materials are able to be built to suit individual project needs.
Rails, Rings, Scrolls & Finials Rings and scrolls are installed between pickets, while finials dress up post caps and the tops of pickets.
Arching, Swooping or Twisted Pickets Swoops and arches refer to the placement of the pickets.
Mesh An unobtrusive mesh can be added behind the pickets to enclose the secure area further.
Gates & Gate Operators Gates fitted with locks can be upgraded to a gate operator or access system.
Gallery
Please select any image to view larger. Feel free to save any images you like to attach to our estimate request form.