Solar Energy Farms
Secure perimeter fencing is an absolute priority for solar farms. Solar farms are a fast-growing renewable resource, and demand is higher than ever. Hurricane Fence Company has years of experience in installing and maintaining solar farm fence solutions. Our professional team of installers and supervisors will travel statewide and the entirety of the eastern seaboard for our solar fence services. We also offer temporary fencing for your solar project during the installation process of solar panels.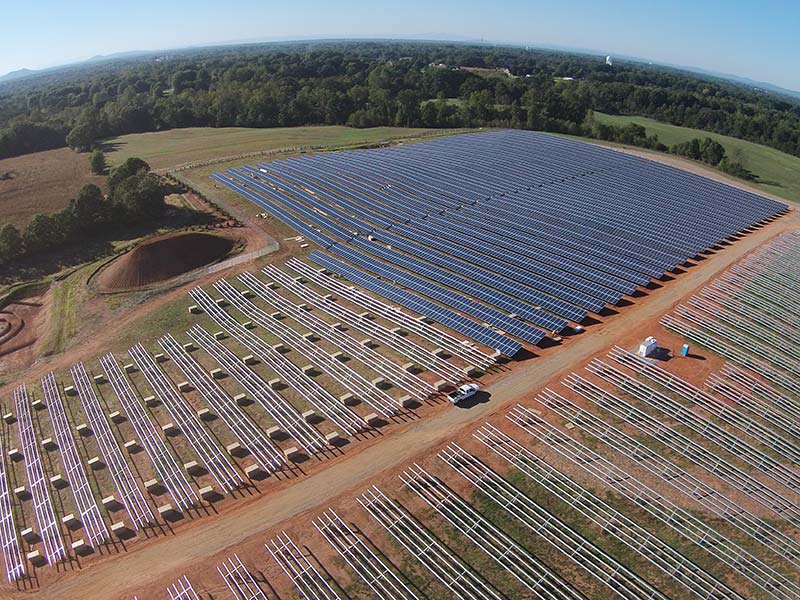 Advantages of Solar Farm Fencing
Since most solar farms are primarily situated in rural areas, theft of related equipment is costly for the solar farm owner. Replacement panels and loss of revenue due to disrupted power supplies are an increasing problem as solar farms become increasingly more abundant. If you've invested in a solar farm, its time to invest in a security fence system that protects your precious assets.
Prevent unauthorized entry or ability of thieves to climb over or under the fence, or cut or ram the fence.
Restrict the entrance of unauthorized vehicles and restrict the removal of items.
Protect visitors from accidental entry to hazardous areas.
Keep out wildlife and wandering stock–animals can cause costly damage to infrastructure as well as harm themselves.
Be cost-effective with high durability characteristics.
Protection for expensive and dangerous machinery from negligent interaction or use.
Protect solar cells from damage or theft. It can affect the whole line, reducing output considerably.
Gallery
Please select any image to view larger. Feel free to save any images you like to attach to our estimate request form.