Residential Fencing Professionals for Washington DC
Since 1994, Hurricane Fence has been providing quality fence solutions for the Washington, DC residents. As an accredited BBB business and a Blue Ribbon American Fence Association company, our customers know they can rely on our entire team of fence installers for a safe and professionally installed fence! Our knowledgeable team can help you choose the right fence solution to meet your needs!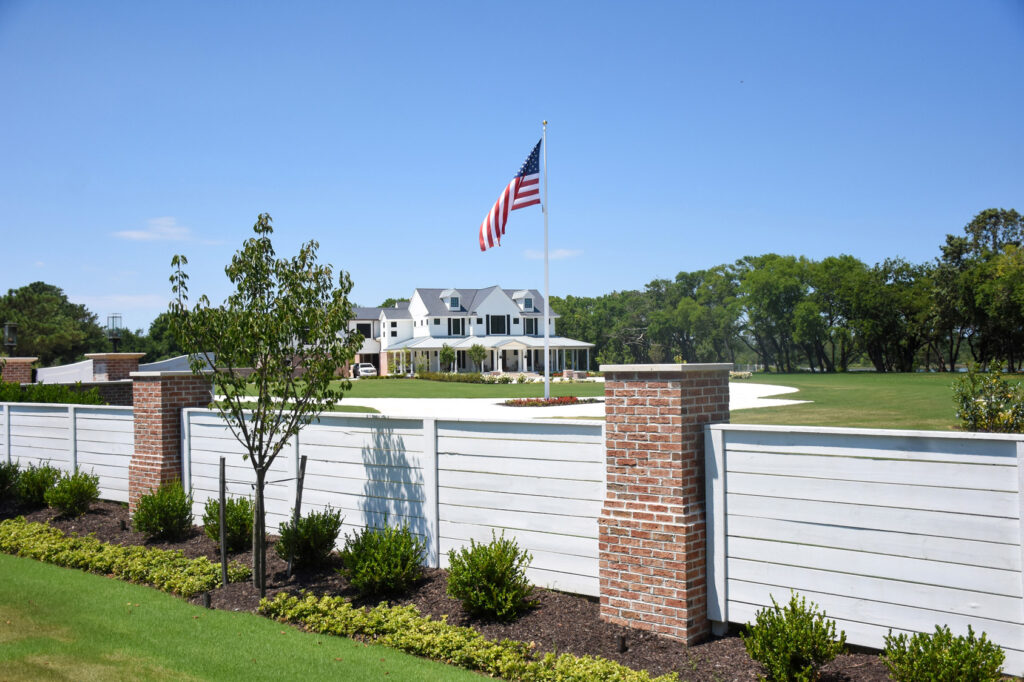 We offer quality products from leading manufacturers to provide solutions with exceptional durability and added beauty for all your fencing needs. We offer a variety of fencing materials, including:
Chain Link Fence
Chain link fences are tried and true added perimeter security for your home, pets, and family. With material for long-lasting durability, a chain link fence provides the ability to see outside your surrounding while protecting your yard. Chain link fences are easily and quickly installed and can be added to your property even if the land is slightly uneven. These fences often come in black but we also offer several color options. With a stylish cap added to the post, your home will now have long-lasting security with low maintenance.
Composite Fence
Composite fences may cost more upfront, but their superior durability and low maintenance make the upfront cost typically the only cost throughout the life of the fence. The unique eco-friendly material made from plastic will not rot, splinter or warp! You'll gain added value and curb appeal to your property with the unique beauty a composite fence adds. A semi-annual cleaning will keep your fence looking its best while you enjoy the added security and privacy to your yard.
Vinyl Fence
Vinyl fences are the perfect low-maintenance option for total or partial privacy. Vinyl fences can be easily installed and add the timeless appeal of the look of a wooden picket fence. You'll enjoy the added curb appeal without the upkeep of real wood. Our vinyl privacy panels are designed to protect the outside and fortify the inside, for a longer-lasting, stronger, and better-looking privacy fence on both sides of the fence. With our modern materials, no matter the age of your home, our vinyl fences will complement the look of any home!
Wood Fence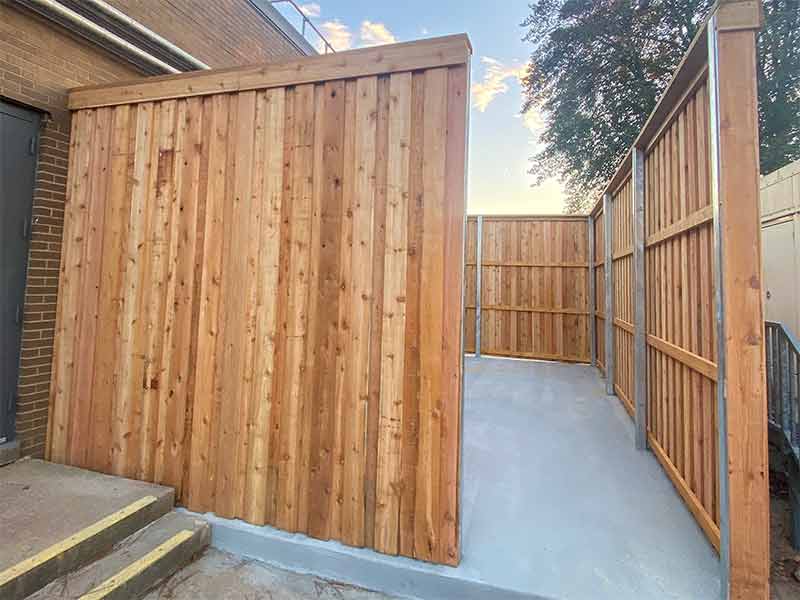 Wood fences add a natural, rustic look to any landscape. Whether you want a traditional cedar or pine wood fence for privacy or a picket fence, we can provide a long-lasting option. In addition to the traditional styles, we can also design and install custom wood fences to create the unique look you desire for your property! You'll enjoy your wood fence for years as they maintain their physical integrity and age gracefully.
Ornamental Aluminum Fence
Ornamental aluminum is the perfect and affordable option when you want the look and feel of a traditional wrought iron fence. Aluminum will not rust or need to be repainted. Whether you are looking for a yard enclosure, patio, or added safety to a pool area, these beautiful designs are the perfect choice for pre-sized panels or custom enclosures for any property. With a clear view from your home or yard, these are the perfect solution for your home or for entrance gates.
Fence Installation & Replacement
Our experienced and highly skilled team wants to make your fence installation and replacement as easy as possible. We will be happy to discuss your needs and help you select the fence product that's just right for your desired maintenance level and the look you desire. After we've chosen the right replacement for your needs, our highly skilled team of fence installers will provide a professional installation. We work hard to always provide 100% customer satisfaction! At the end of every job, we will be sure to leave your property clean and neat so all you have to do is enjoy your new fence!