Ornamental Aluminum Fence
Hurricane Fence Company's ornamental aluminum fence solutions cover all the bases, from pre-sized panels to custom enclosures for any landscape. Ornamental aluminum fences are ideal for urban and suburban yards, patios, and pool areas. They are renowned for their affordable and modern take on classic and costly wrought iron.
---
Why Choose Ornamental Aluminum?
Affordable Aluminum fencing costs much less than traditional wrought iron.
Low Maintenance As opposed to wrought iron, aluminum will not rust or need to be repainted.
High Curb Appeal A distinguished enclosure, black or bronze metal fencing blends with almost all landscapes.
Secure Spear topped pickets are a much harder fence to breach than chain link or wood.
Rackablity Our aluminum fence panels can adhere and adjust to the slope of your land.
Eco-Friendly Aluminum fencing products can eventually be recycled.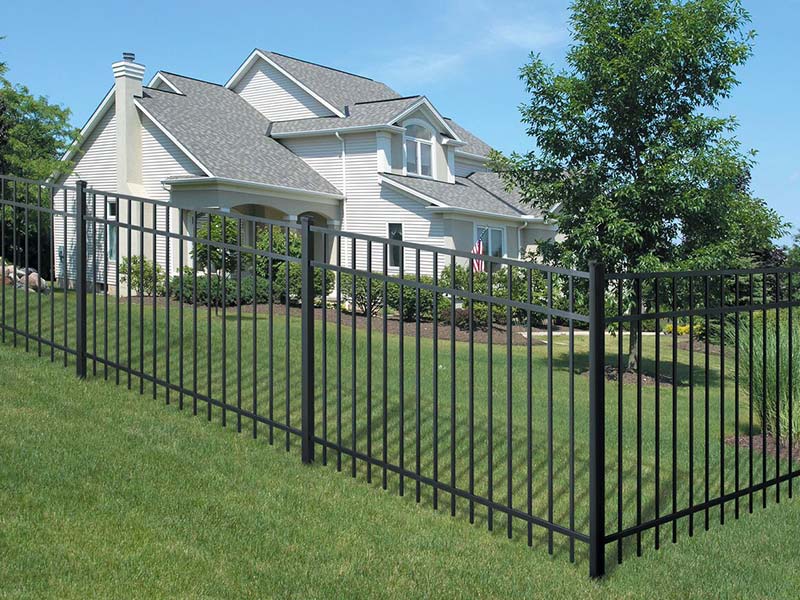 ---
Pool Enclosures
Pools are a wonderful way to keep your family healthy and happy. Pool safety and style can be synonymous when you install a fence that gives you a clear view from your home or yard. The state of Virginia has specific code requirements for pool fences. At Hurricane Fence, we can help you navigate these requirements.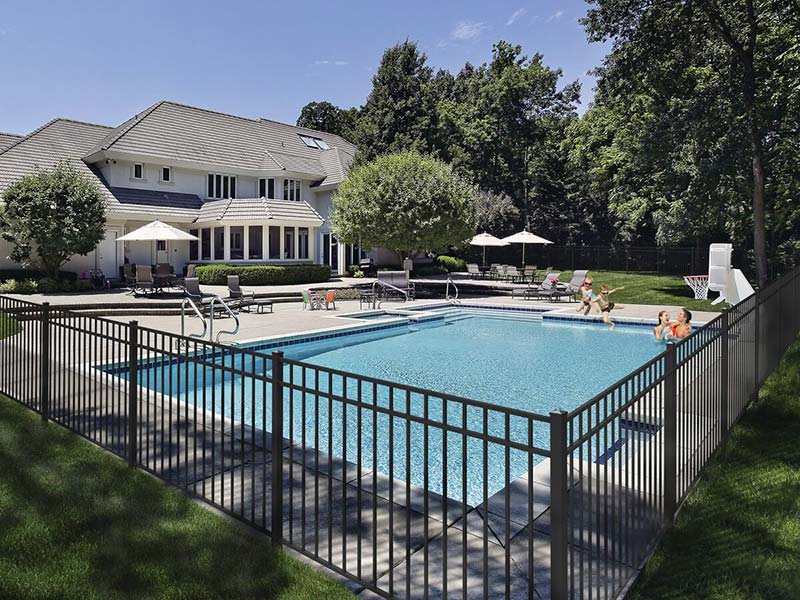 ---
Entrance Gates
The perfect finish to your beautiful new landscape fence is the added benefit of an ornamental aluminum gate. We install both manual and automatic gate options to customize your entrance for added privacy that's a perfect fit for your home.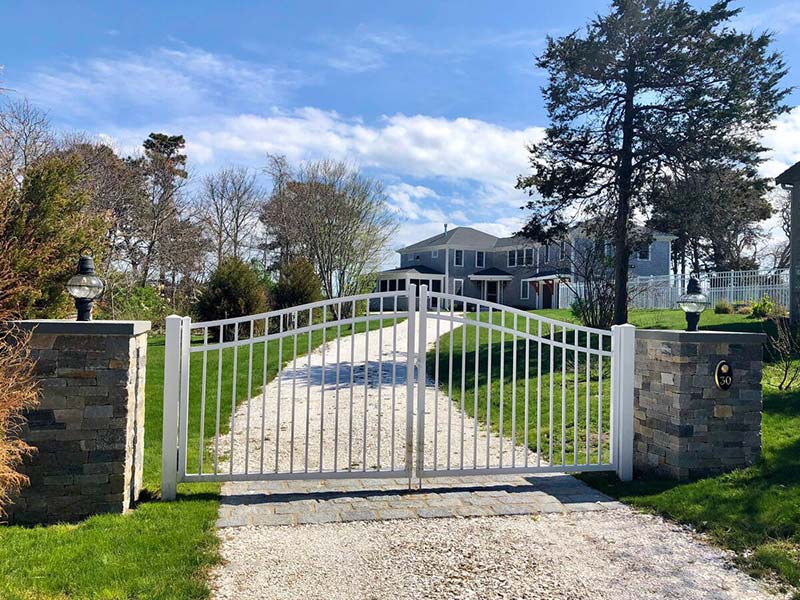 Gallery
Please select any image to view larger. Feel free to save any images you like to attach to our estimate request form.