Whether you are seeking privacy for or from your environment, protection for your prized possessions, completing the final touch around your pool, or just looking to add decorative curb appeal to enhance the value of your home, Hurricane Fence offers a wide variety of vinyl fence options to meet your needs.
---
Why Choose Vinyl Fence?
Low Maintenance Vinyl fences are widely popular because of how little effort it takes to keep them looking new.
High Curb Appeal Modern materials with clean lines compliments most home landscapes no matter the era.
Ease of Installation Lock in place panels ensures your fence project is expedited faster than many other types of fences.
Security Privacy fence panels are extremely difficult to scale or break apart.
Movability Can be installed on slightly uneven terrain without jeopardizing the even look of your panels.
Double Duty The look of wood pickets can be easily simulated with no weathering for their lifetime.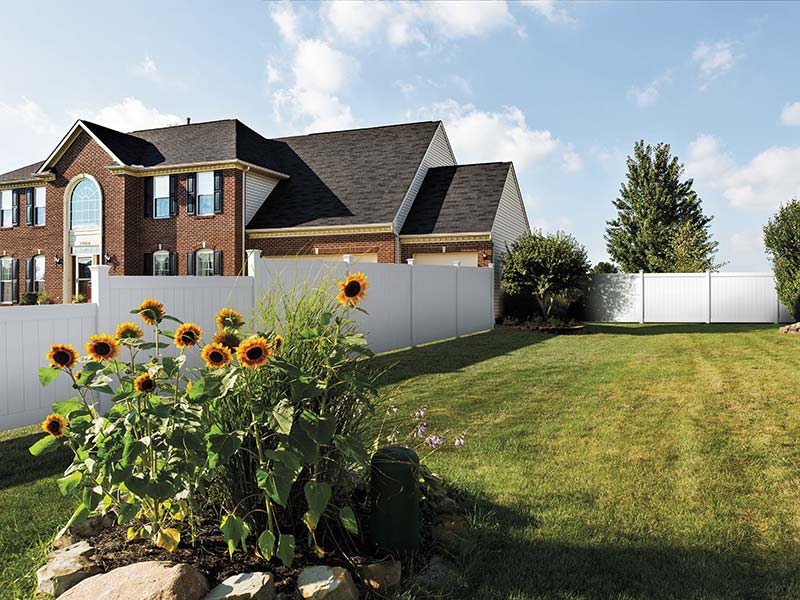 ---
Privacy Fence
Our vinyl privacy panels are designed with a thorough construction process that protects the outside and fortifies the inside, producing a longer lasting, stronger and better-looking privacy fence.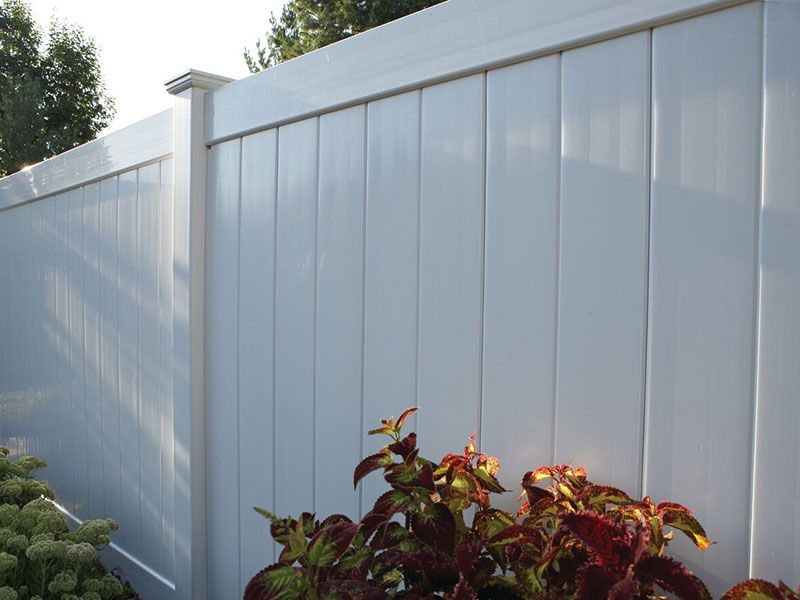 ---
Pool Enclosures
Low maintenance, efficiency, safety, and style can be synonymous. Vinyl pool enclosures are an HOA friendly way to ensure everyone has a code compliant safety barrier whether inside or outside the pool gates. Vinyl's durability in high traffic entry and exit of perimeters makes it a perfect option for a residential enclosure. The state of Virginia has specific code requirements for pool fences. At Hurricane Fence, we can help you navigate these requirements.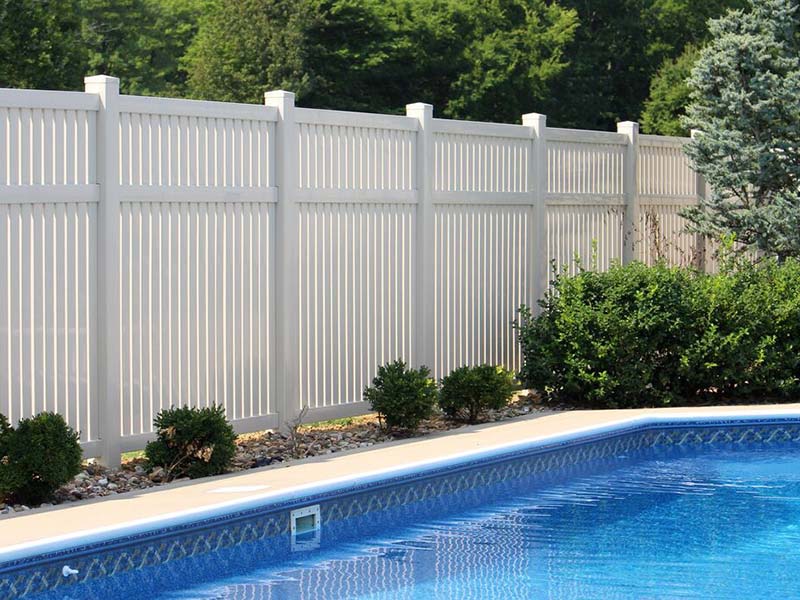 Gallery
Please select any image to view larger. Feel free to save any images you like to attach to our estimate request form.