Wood has a comforting and natural appeal that almost looks as if it's a continuation of your landscape design. Wood fences are desirable not only for their natural aesthetic, but also a long history of maintaining physical integrity while aging gracefully. Eighty percent of all wood fencing is composed of either pine or cedar. When professionally installed and properly maintained, wood holds up to weather and time beautifully.
---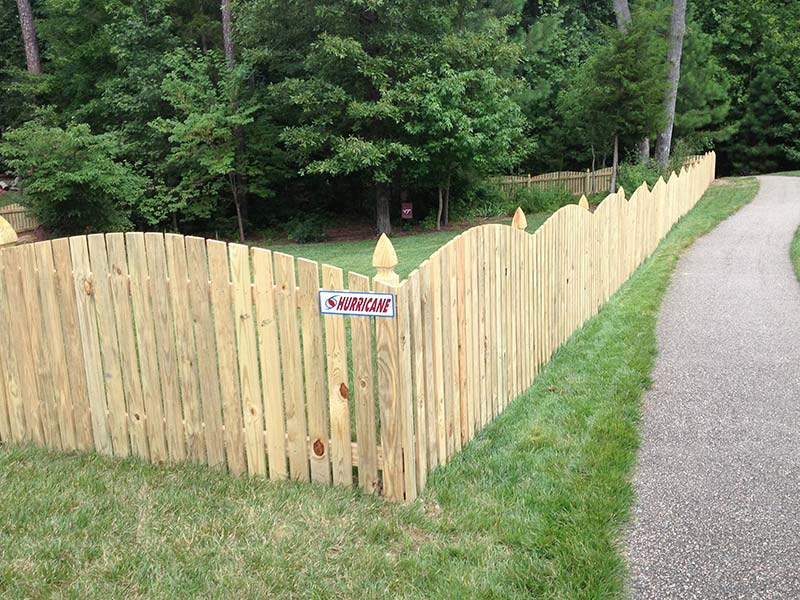 Privacy Fence
Wood privacy fences are available in prefabricated panels, post-and-rail designs, and lattice panels, which offer you privacy with varying levels of security. Privacy fences can not only keep prying eyes away from your yard, they also act as a substantial barrier and can prevent unwanted animal visitors.
Picket Fence
Used decoratively for domestic boundaries, a picket fence is distinguished by evenly spaced vertical boards with the pickets, attached to horizontal rails. We've designed and installed nearly every type of picket fence and can customize the perfect look for your home.
---
Horizontal Board Fence
The lines of a horizontal board fence enclosure will give your landscape a modern design that promises to be a neighborhood standout. Architects use horizontal lines to form relationships between buildings and existing landscape features and we can do the same with your fence project.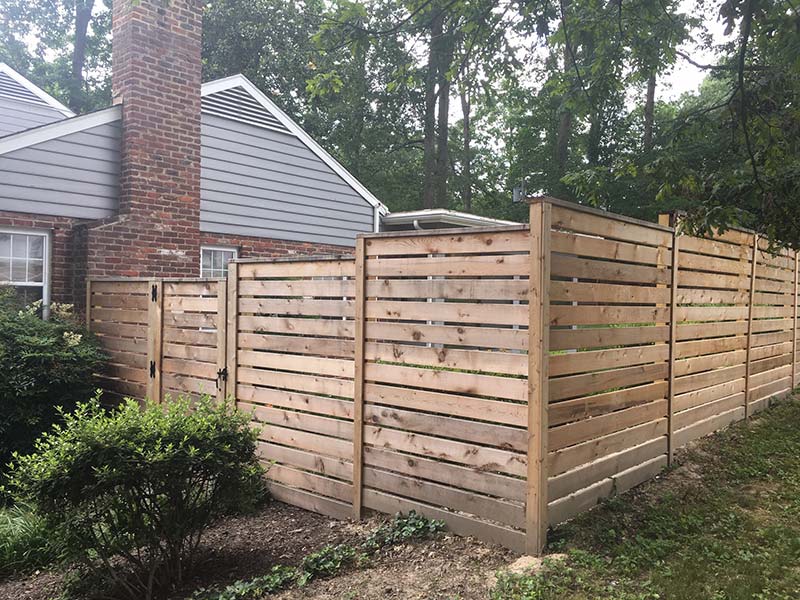 Gates
Wood is a durable and versatile material choice for your residential gate. They make great side gates, field gates, or estate gates and can be used internally within gardens to divide individual sections. All allow for convenient entrance to the rear of your property. Wood gates have a unique aging process that many find very aesthetically pleasing. With the proper protective treatment, your wooden gate will last for many years and show off its age beautifully.
---
Custom Wood Fence
Sometimes you know exactly what you want. It might not be classic, and it might not be modern. It might come from a magazine or even the reaches of your imagination. Rest assured, Hurricane Fence can design and install a custom wood fence that expresses your desired aesthetic. If you can dream it, we can build it.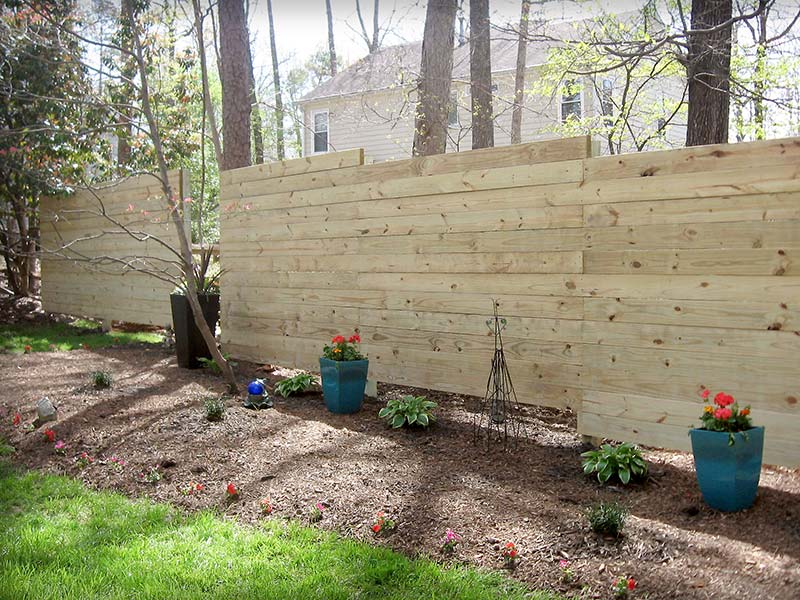 Gallery
Please select any image to view larger. Feel free to save any images you like to attach to our estimate request form.