Installing Chain Link Fences for Virginia Beach, VA Homeowners
Many homeowners like the idea of adding a fence to their properties, but there isn't a one-size-fits-all solution for all of them. After all, everyone has different needs and aesthetic preferences. That's why Hurricane Fence offers homeowners in Virginia Beach a wide variety of top-notch fencing styles such as chain link fencing. It's a practical and budget-friendly choice that offers a host of benefits and works well at plenty of local homes.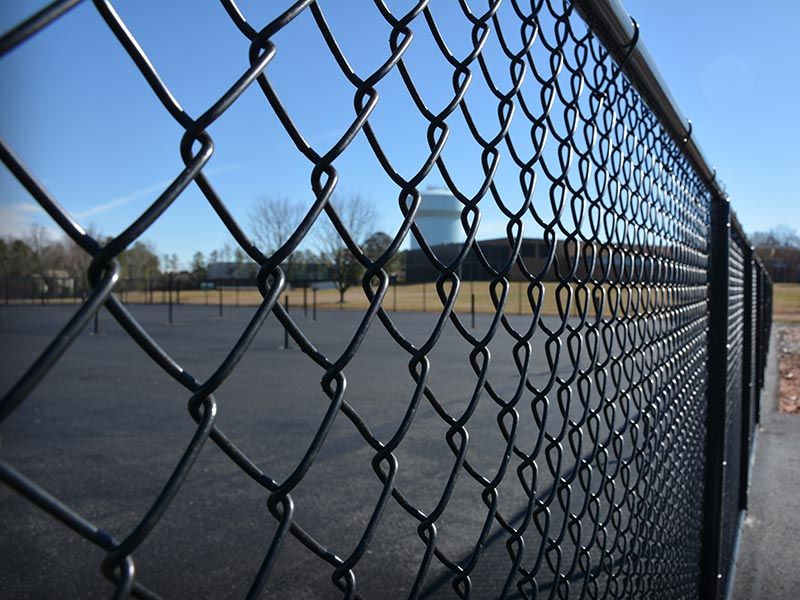 What is Chain Link Fencing?
Chain link fencing is a type of fence made from interwoven steel wires. It's known for its distinctive diamond-shaped pattern and open design. While it may not provide the same level of privacy as some fence styles, Hurricane Fence recommends it for many homeowners because it excels in other areas:
Affordability
If you're on a budget but need a reliable and durable fencing solution, chain link is a top contender. It offers excellent value for your investment, making it accessible for many homeowners.
Low Maintenance
Unlike wood fences that require staining or painting, or iron fences that may rust, chain link fences are resistant to corrosion. The galvanized steel wires used in their construction withstand the elements, requiring little more than occasional cleaning.
Durability & Longevity
Their steel construction is incredibly sturdy, and they can withstand the test of time without rotting, warping, or succumbing to insect damage. You can count on your chain link fence to serve your property for many years.
Customization Options
You can choose the thickness of the wire, the color of the coating, and even add privacy slats or decorative elements if desired. This flexibility allows you to tailor your fence to your specific needs and aesthetic preferences.
Get Started Today
Contact Hurricane Fence to set up your consultation and learn more about the chain link fencing we install and replace throughout Virginia Beach, VA.