There are many types of materials used in fencing, and they each offer their own pros and cons. If you are thinking about having a fence installed but you aren't quite sure which material will be the best option for your home or business, then read on to learn more about the differences between two popular metal fence materials or contact the professionals at Hurricane Fence Company!
Steel Fences
Steel fences can be used for both residential and commercial applications as they provide a durable perimeter while protecting your property. In fact, steel is a very effective fence material as it can withstand the test of time, even in heavy rain, snow, or wind.
However, steel fences do have some downsides to consider. As with any steel object, steel fences can rust over time if not periodically treated. This means that there is some maintenance required with steel fencing if you want it to last longer.
Aluminum Fences
Aluminum fences can also be a great option for homeowners and business owners alike. If you're looking for a fencing material that is lightweight, versatile, and won't rust, aluminum might be what you are searching for. If you want to further increase the longevity of your fence, you can opt for a coated aluminum for enhanced strength.
On the other hand, aluminum fencing is not as strong as other materials, like steel. While Aluminum can withstand the elements, it is not a great option if security is your main priority.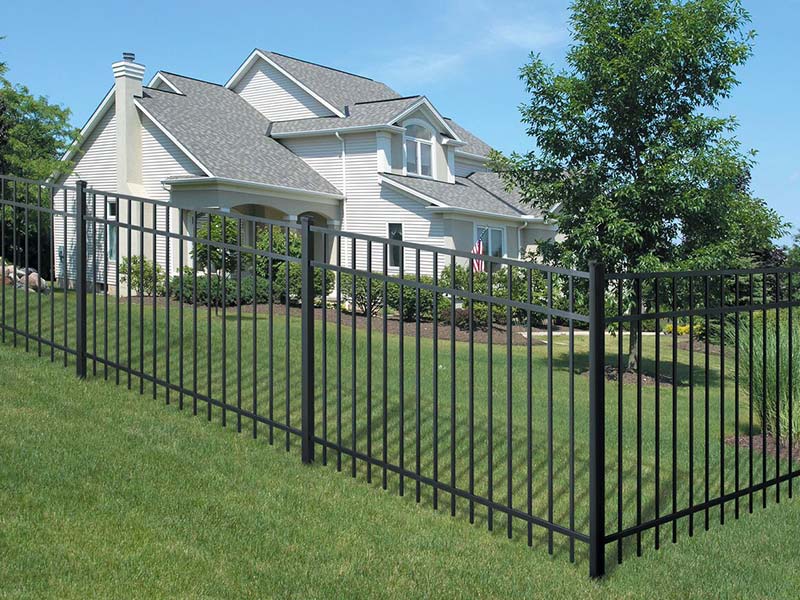 How to Choose Your Ideal Fencing Material?
There is a lot to consider when choosing your ideal fencing material. Are you looking for form over function or both? Do you have the time to properly maintain your fence? These are just a few of the questions the team at Hurricane Fence will help you address so we can set you up with the best fence for your property.
Since 1994, Hurricane Fence has been a reliable source for residential and commercial fence installation. We offer a wide variety of fence material options, including:
Steel
Aluminum
Wood
Vinyl
Composite
Chain Link
No matter what you're looking for, our team can help with our reliable fence installation.
Learn More About Our Fences
If you are interested in learning more about which type of fence is the best for your home or business, contact us at Hurricane Fence Company today. Serving the Richmond, Norfolk, and Clayton areas.