Chain Link Fence
A galvanized chain-link fence with all its myriad of capabilities, versatile installation applications, and affordability is a highly popular perimeter enclosure solution for commercial and industrial needs. Chain link fence and gate solutions are available in multiple heights and widths from 3-12 ft. and will accommodate every level of security from a residential-style perimeter to the highest of security specifications. Hurricane Fence Company provides all of the fabric, posts, rails, and fittings in different grades and dimensions for every fence project.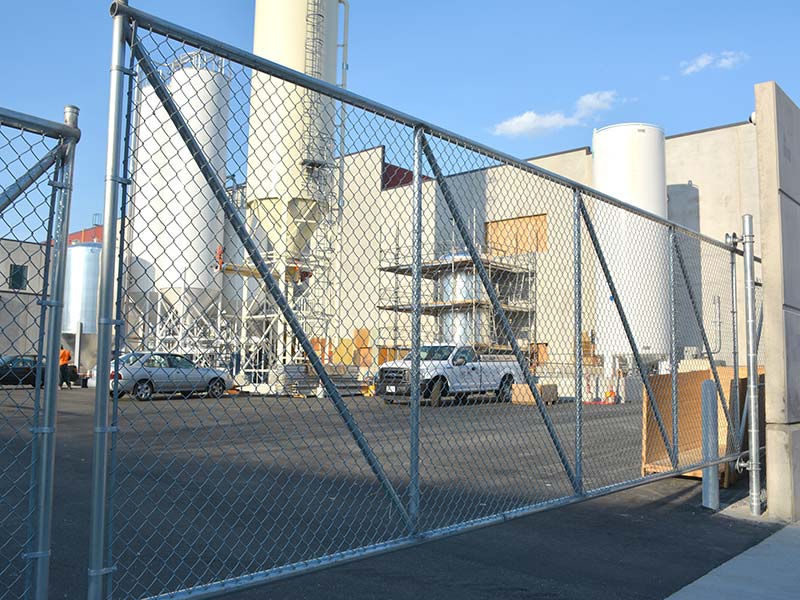 Additional Options
Additional applications take your chain link enclosure to the next level with privacy, security, and automation.
Mini-mesh Fabric
Mini-mesh chain link fabric is made in 3/8", 1/2", 5/8" or 1" mesh sizes. Small openings also make it more difficult to manually cut through because there is so little space for the cutters to operate. They meet various ASTM, federal, state, and AASHTO specifications. Mini-mesh is available in vinyl coated, galvanized, and aluminized.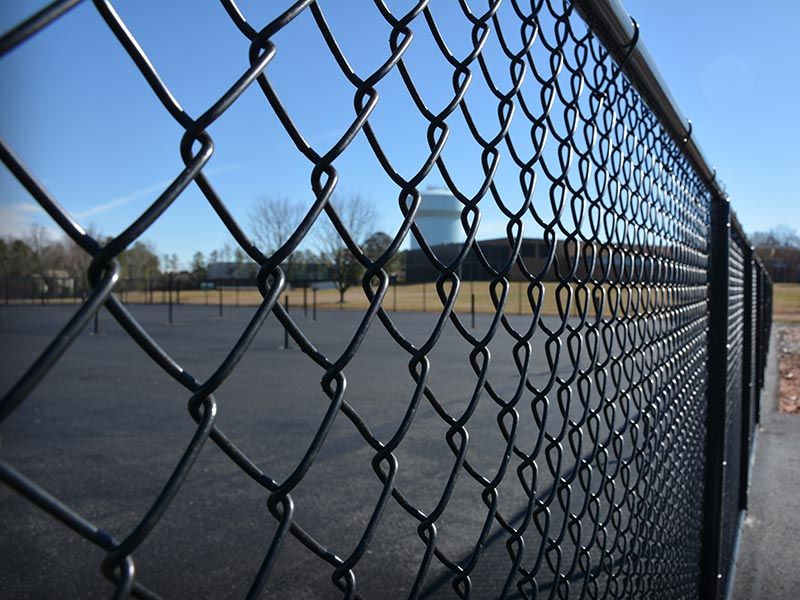 Vinyl Coated
Adds the attractiveness of a vinyl coating with chain link security. Vinyl-coated fencing comes with a baked-on polyester coating – that is scratch resistant. The vinyl wire is composed of extruded vinyl, bonded, or a thermally-fused bond.
Windscreen
Durable windscreen comes in an array of many colors and thicknesses and is fabricated to nearly any size. Used to hide construction in progress, windscreens also act as an enormous billboard for signage and advertising when screen printed. They give chain-link enclosures a refined appearance on the outside. Common sites for windscreen include athletic fields, construction sites, and temporary event fencing. Permanent applications utilize heavy grade weather tough materials.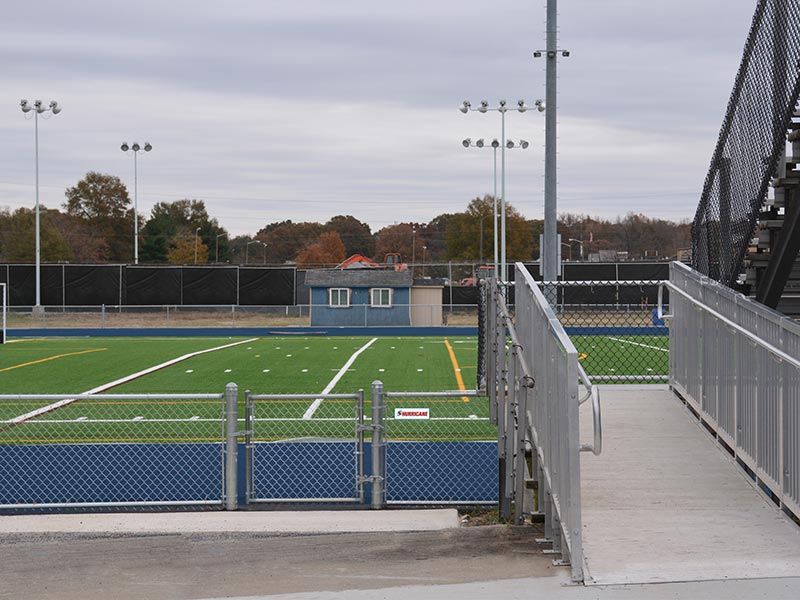 Privacy Fence Slats
Privacy decorative fence slats can add privacy to your chain link fence, used as a sound barrier, and help beautify chain link fences. Privacy slats come in vinyl, wood, and aluminum and have a variety of application techniques.
Barbed Wire
The addition of three or six strands at the top of a chain-link fence dramatically increases the level of difficulty and time to broach. When using the three-strand 45-degree arm, we recommend to angling the arm out from the secured area.
Razor Wire
Razor wire consists of metallic strips with sharp edges placed an inch apart along the wire. Razor wire will cause serious injury to anyone trying to scale a chain-link fence as it is impossible to grab without severe laceration. Both barb and razor wire can be arranged in the form of coils along the length of the perimeter, making it what we call Concertina wire.
Automatic & Manual Gates
Chain link fences and gates are economical solutions for pedestrian and vehicle access control for businesses, factories, warehouses, and other industrial facilities. We design custom, reliable, and secure automated chain link security systems available with the gamut of high-security intrusion prevention accessories. Chain link gates can be used with single opening systems up to 30′ wide or double opening systems up to 60′ wide. A manual chain fence and gate on rollers is a lightweight solution for commercial facilities that need a lower level of security but want to deter unauthorized visitors. These systems are easy to open and close and can be outfitted with additional security features.
Gallery
Please select any image to view larger. Feel free to save any images you like to attach to our estimate request form.