What time of year do you think most people work on home improvement projects, such as fence installation? Many would say in the spring or summer, and while that might be true, did you know that the best time to install residential fencing is in the fall? There are various reasons as to why fall is the best time for fence installation in North Carolina, Virginia, Maryland, and the DC areas, so let's talk about a few: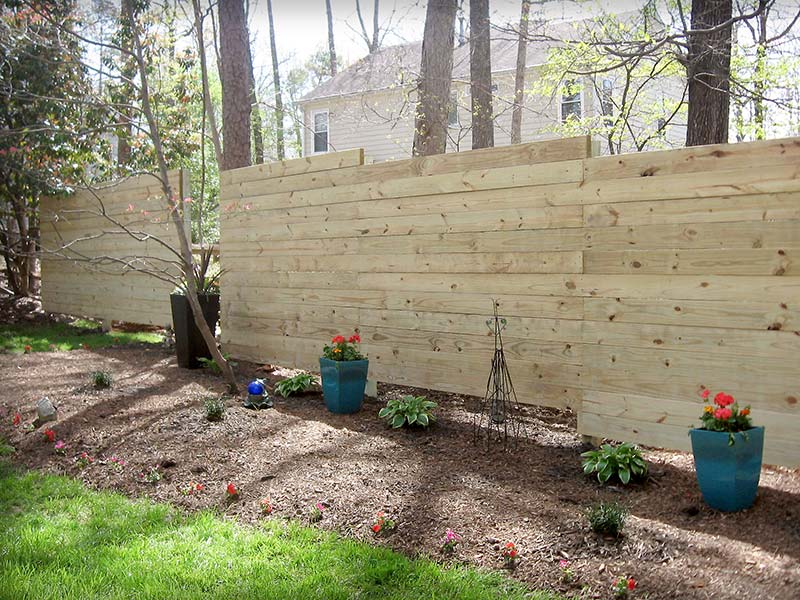 Better for Your Landscaping
Once the temperatures start to drop, your plants will start to go dormant, or "hibernate," which means if you need to move them for your fence installation, you won't disrupt them during their peak season. This will allow us to install your fence without damaging any of your plants!
Better Weather
Speaking of dropping temps, the weather in the fall is dryer and much more forgiving than the summer heat. This makes it safer and easier for our team to work, not to mention, better for your outdoor activities too…
Better for Your Schedule
In the summer, you'll likely want to spend time outdoors in your fenced-in yard. By having your residential fence installed in the fall, you'll be able to enjoy your fence as soon as winter is over, without having to sacrifice any R&R in your backyard if you were to have your fence installed in the spring or summer.
Easier to Schedule
As we mentioned above, many people try and accomplish their home improvement projects in the warmer months. Because of this, our schedule is usually pretty booked up. By planning for your fence installation project in the fall, you won't have to compete with as many scheduling conflicts.
Why Choose Hurricane Fence for Your Fence Installation?
Since 1994, our team of reliable fencing contractors has been providing professional fencing services to homeowners throughout the area. With almost 3 decades of experience, we are confident that you'll love your new fence with us! Not only are we licensed, bonded, and insured, but we also have a full list of partners and credentials to back out work, such as the Associated Builders and Contractors, Inc. (ABC), IDEA Certified Automated Gate Systems Designer, Gold Safety Award Winner, ConstructSecure, and many more.
Likewise, we offer a wide range of residential fencing options and products, including:
Each of these fences comes in a variety of designs, colors, and heights to best suit the needs of your home, budget, and style.
Learn More About Fence Installation
If you are interested in learning more about our fence installation services or want to learn more about why fall is the best time to have your residential fence installed, then contact us at Hurricane Fence Company today! We are proud to offer our reliable residential fencing services throughout North Carolina, Virginia, Maryland, and the DC areas.